Dec
29th
So T37 is over since a few weeks ago and I think it is about time to celebrate our achievements a little bit. T37 has been the most successful season for the MonkeyClub so far with
two titles
,
two semi finals
and
one bronze medal
(thanks, zulu ;-)).
We won Open section again and for the first time in MonkeyClub history we also were able to win the U1800 section. So special congratulations for the members of the U1800 team! Now we only lack the U1400 title. Besides the two titles we continued to be strong in U2000 and U1600 sections were teams entered the semi finals. Luck was not on our side there though, as we lost both semi final matches due to tie break rules. The matches itself ended 2-2. However, I am confident that luck will be on our side there next season.
I have updated the
Hall of Fame
with our recent achievements. The list is growing and looks damn impressive! All in all this season strengthened my belief that seasoned players and a relaxed club atmosphere has a big impact on perfomance and easily adds 50 virtual rating points on each players performance. So we will continue our way with seasoned players and mix in our new players in some teams for next season. Therefore, if some of you guys already have certain team rosters in mind, tell me and I will try and help you with the remaining players for these teams.
Thanks to everyone for playing in T37. I had a blast and I hope you felt similar. In the next T37 round-up blog post I will honor individual players and their perfomances :)
Dec
24th
I wish all club members and players a merry christmas. I had a marvelous time in this club this year and I hope you enjoyed it as well. To give something back, I am willing to give away an unused one year subscription for the playchess.com server.
If someone is interested in this present then reply to this blog post. I will then draw the winner from all people that replied to this blog post. :-)
- Mark
Dec
2nd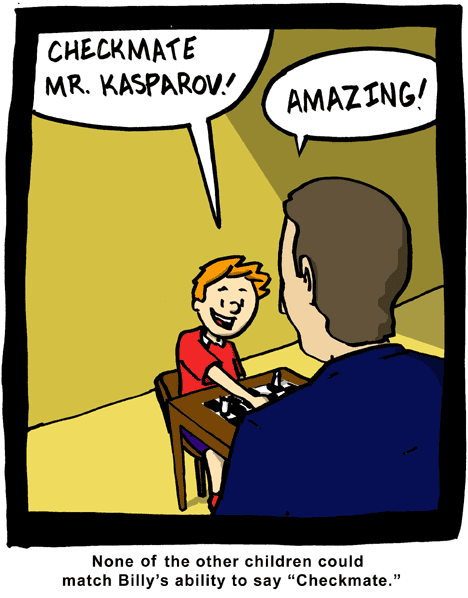 Nov
21st
Hi everyone! With the help of crem, we do now feature all league matches played this season. That is more than 500 games and it will grow in size with subsequent rounds. In the process the two boxes on the right "Last League Results" and "Upcoming League Games" no feature real games and no longer just dummy text. ;-)
So the basics are working now. However, there is still a lot of work to do, especially with the game viewer and the game overview list. Right now, the game overview list just displays all games on one page. I began work on some search functionality there to better browse through the game list but this will take some time. In the meantime you can see all your played games if you enter http://monkeychess.net/games/YOURNAME/ into the address bar of your browser. For example try http://monkeychess.net/games/crem/
As always, feature requests in feedback is highly appreciated.
Nov
17th
Ok, this video entry is not chess related but only monkey related for a change. Maybe the main actor in this video would make a good new team member. Or is he already a member? If so, who is it? ;-)